Early Career Framework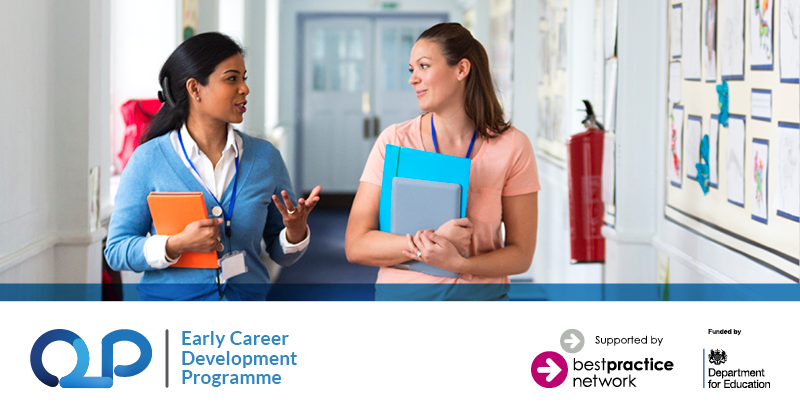 We are working in partnership with Best Practice Network & Outstanding Leaders Partnership to deliver the Early Career Development Programme which delivers the Early Career Framework reforms for Early Career Teachers. This DfE-funded programme is open to all schools with early career teachers starting in September
Schools can register their details through the Early Career Development Programme web site now and they will be provided with full signup instructions at a later date.
What is the Early Career Development Programme?
From September 2021, the government is funding an entitlement for all early career teachers in England to access high-quality professional development at the start of their career with a view to greater teacher support and retention. Best Practice Network/Outstanding Leaders Partnership will be delivering the programme nationwide from September 2021.
New teachers will now receive development support and training over 2 years instead of one, all underpinned by the DfE's Early Career Framework reforms.
How much does the Early Career Development Programme cost?
The programme is funded by the DfE and freely available for all state-maintained academies and schools in England.
What does the funding provide for?
The DfE funding provides for the full 2 year induction of an early career teacher (consisting of 122 learning hours over the duration of the programme). There is a further 36 hours of funded training for an in-school mentor (see images below).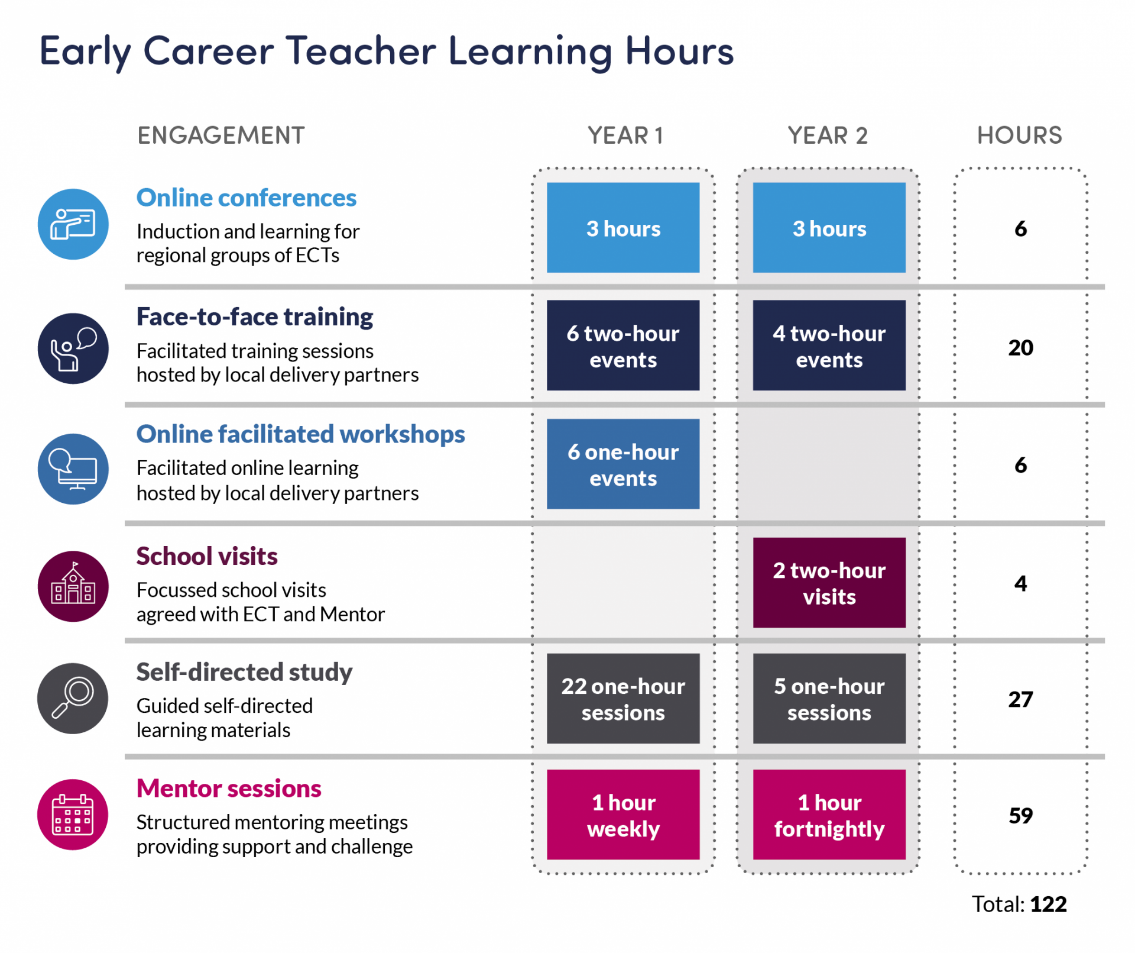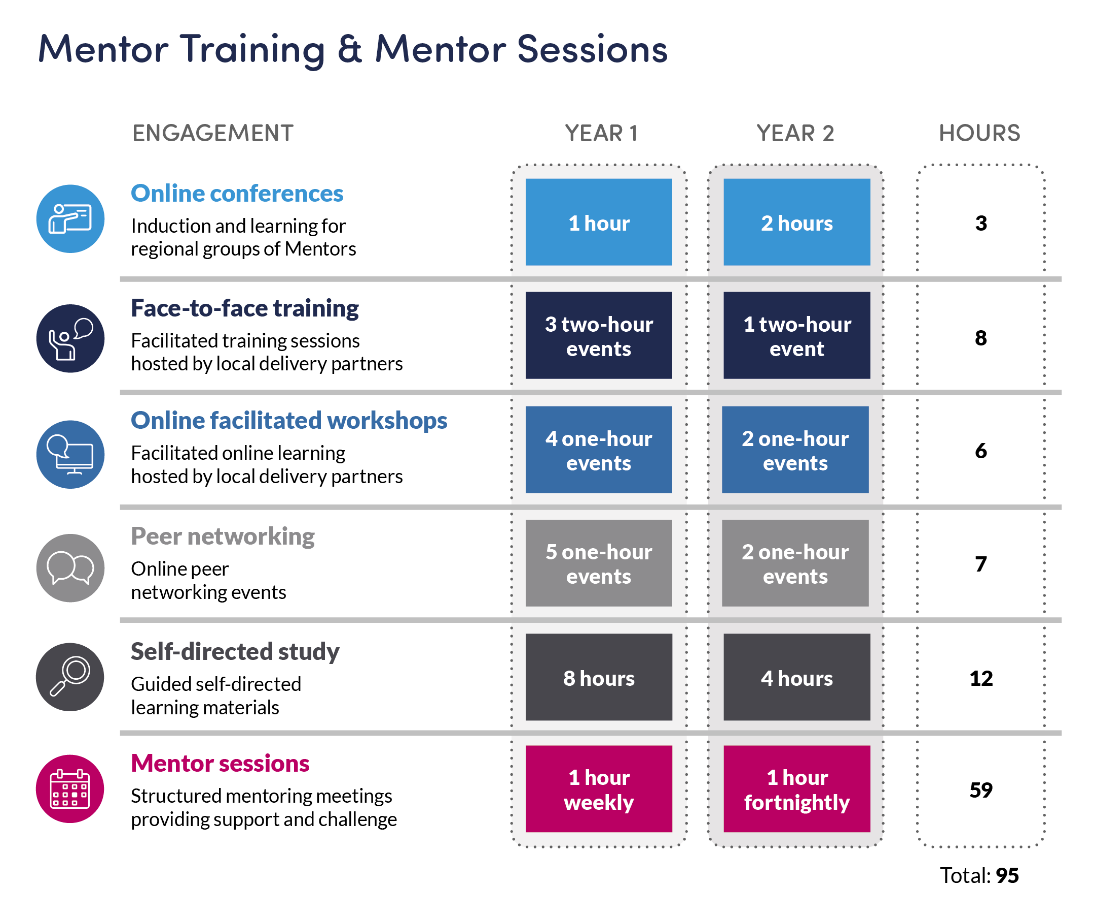 As well as full access to the programme outlined above, the DfE funding provides for:
10% time-off timetable for early career teachers in Year 1
5% time-off timetable in the second year of induction for all early career teachers to undertake induction activities including training and mentoring
funding for mentors to spend time with early career teachers in the second year of induction - this is based on 20 hours of mentoring across the academic year
How do I apply for the Early Career Induction Programme?
Please register your details with Outstanding Leaders Partnership on their Early Career Development Programme web page and they will contact you when the full application process has been confirmed by the Department for Education.
Registering with Best Practice Network/OLP
Schools will need to register with their chosen Lead Provider. In order to access ECF training provided locally with Aquila there are two steps for schools:
Register your school with BPN/OLP via the following link https://www.outstandingleaders.org/early-career-framework (click on 'Register School'). You will be asked who directed you to BPN/OLP so you need to choose Aquila from the dropdown list provided.
Access the DfE portal to select your mode of delivery and input your Early Career Teacher and Mentor details (details of this will come to schools directly from the DfE but here is the link https://manage-training-for-early-career-teachers.education.gov.uk/ ). You will need to select 'Full Induction Programme' (this is the fully funded route provided by the DfE via BPN/OLP and Aquila. You will be able to continue to add ECT and Mentor details as you make your appointments.
Further Information
Click the links below to discover more about the great support now available for early career teachers in your school:
Early Career Framework Early Career Development Programme Brochure